The Learning Edge Services:
The Learning Edge provides a clean, safe environment for your child to build confidence and work side by side with an experienced teacher. We work with the schoolteacher to pinpoint the exact areas of concern.
For as little as $30 a week your child can go through the school year feeling successful and confident.
1 Child= $35/hour
2 Children= $60/hour
(On similar academic level)
Call today to set up a Free Evaluation!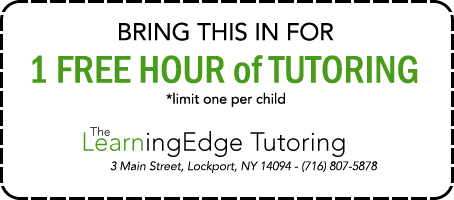 Print out the coupon above for a free tutoring session!