The Learning Edge is owned and operated by Lisa Belling.
After graduating from Starpoint High School, Lisa went on to earn her Bachelor's Degree in Elementary Education and a Master's Degree specializing in both Reading and Math. After college she moved to Virginia where she was an Elementary School teacher. Lisa and her husband moved back to the area and opened The Learning Edge Tutoring Center. They now have two amazing children, Cooper Kirk and Brookelyn Grace.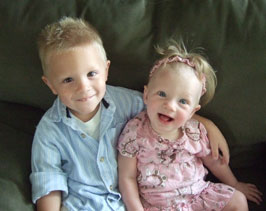 The Learning Edge has been open since September 2008 and is growing nicely. It is a safe, comfortable area where children are at ease and have fun learning. This is not your typical tutoring center; the kids do not complete worksheet after worksheet. There is always a variety of activities to choose from that will strengthen his/her academic areas. Hands on learning aids and educational games are used during each session.